In Memoriam
VFW
VFW Remembers Woody Williams


The VFW is mourning the loss of the last living WWII Medal of Honor recipient Hershel "Woody" Williams, who passed away at the age of 98 years of age. After WWII, he continued to serve the veteran community through his work at VA, his nonprofit the Woody Williams Foundation, and his tireless advocacy efforts for Gold Star families.

Williams was a Gold Legacy member of VFW Post 7048, which bears his name, located in Fairmont, West Virginia. "On behalf of the entire 1.5 million-member VFW family, our deepest condolences go out to Woody's entire family, and we salute one of the last greatest of the 'Greatest Generation,'" said VFW National Commander Matthew Mihelcic.
Stephen McCarthy, a long time member of the Cocoa Beach community, passed away on March 12, 2022. Steve was a VFW member having served honorably in the Marine Corps, the Army, and the Air Force. After the military, Steve was a respected member of the Cocoa Beach Police Department. A Celebration of Life was held on Saturday, April 23rd, at the Beach Shack and the Pig & Whistle. Interment was held at Cape Canaveral National Cemetery on Friday, May 27th.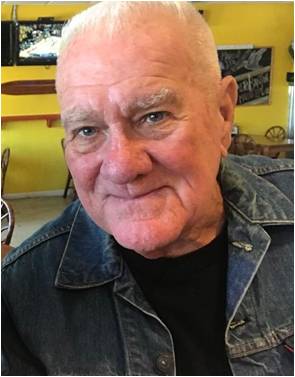 Andrew Holman, a friendly and enthusiastic new VFW member, died on November 11, 2021 as a result of injuries suffered in a motorcycle accident. Upon joining the VFW in July, he expressed a sincere interest in helping with community service projects. Andrew was a welcomed addition to the Post whose smile and laughter will be missed, but not forgotten. Andrew was laid to rest in his home state of Minnesota. A memorial service was held Tuesday, November 30th, at the Patrick Space Force Base South Chapel.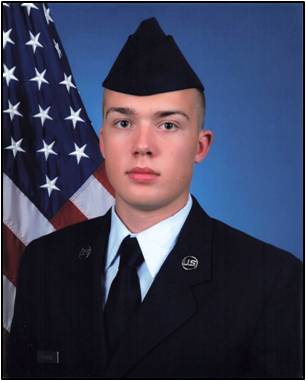 Robert Wudarski, born October 12, 1932 in Buffalo, New York, served in both the Marine Corps and the Air Force before settling in Cape Canaveral many years ago. Robert known as "Ski" by his friends, was a long-time member of the Veterans of Foreign Wars (VFW) and friend of VFW Post 10148 in Cocoa Beach. In addition to the contributions he made by his presence at the Post, he made significant financial contributions to two major Post renovation projects. After a lengthy decline in health, he was admitted in late August to Health First Hospice at Cape Canaveral Hospital. He passed away on August 29, 2021.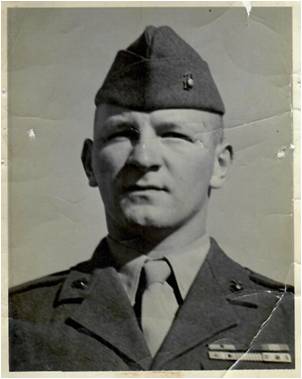 Erwin Mueller, a long time VFW member and friend of Post 10148 passed away on December 10, 2020. Erwin proudly served in the US Army Infantry from 1958-1961 after coming to this country from Germany. He and his wife were married 54 years before she predeceased him in 2010. Those who knew Erwin, knew him as a kindly man and a true friend of the VFW. Though soft-spoken, his words always had merit. We will miss you Comrade!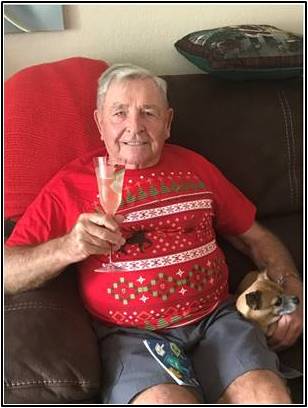 Auxiliary
Riley Owen passed away in October 2021. Riley quickly became your friend shortly after you met her. She served as Auxiliary secretary and helped with various Auxiliary functions. A Celebration of Life was held on Saturday, November 13th, at Post 10148.


Barbara Wright, long-time local and VFW Auxiliary member, joined the Lord February 11th while under Hospice care in Palm Harbor with family at her side. She loved water sports -- boating, surf boarding, skiing, and swimming. Barbara's Celebration of Life was held on Friday, March 19th at the Beach Shack in Cocoa Beach.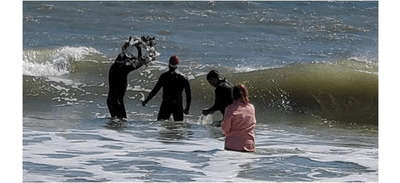 Carrie Gehrlein, VFW Auxiliary member and friend of Post 10148 passed away on February 18th. Carrie was known by all at 10148 for her boundless energy and engaging smile. She assisted with numerous Post activites over many years. A Celebration of Life was held on Saturday, March 13th, at South Beach Inn.