We stand in solidarity with the people of Ukraine. We advocate for peace and an immediate withdrawal by Russian forces.
Memorial Day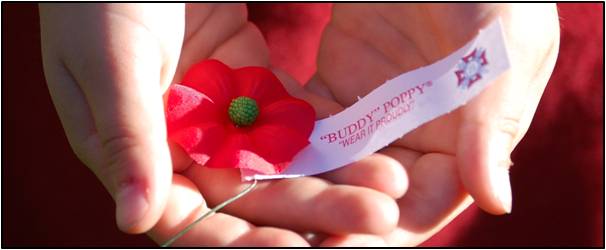 Memorial Day is Monday, May 29th. The VFW Buddy Poppy is a ongoing observance of the significance of Memorial Day. Take a moment to watch Behind the VFW Buddy Poppy to learn more about this important VFW remembrance effort.

The Rolling Thunder Ride for Freedom will be held May 26th-28th at the Veterans Memorial Center on Merritt Island. The event includes a Harley-Davidson motorcycle raffle. A $10 ticket could land you on a Harley!
Armed Forces Day


On Armed Forces Day the Veterans of Foreign Wars joins a grateful nation in paying tribute to the soldiers, Marines, sailors, airmen, guardians, and Coast Guardsmen who right now are defending freedom both here at home and around the globe. According to the Department of Defense website, on Aug. 31, 1949, Secretary of Defense Louis Johnson announced the creation of an Armed Forces Day to replace separate Army, Navy, Marine Corps and Air Force Days. The single day celebration stemmed from the unification of the Armed Forces under the Department of Defense.

Officer Elections
Congratulations to the 2023-2024 officers elected at our April meeting! We appreciate their willingness to devote time to our Post. Show your appreciation by participating and also by volunteering to assist in Post events.
Follow Post 10148 and District 8 on Facebook.